Before Reading: Users interested in viewing of Omni protocol can do so by proceeding here, with the related explorer available here.
After months of preparation and coding, the HCASH team are proud to announce that the HC Omni Mainchain has been launched.
Those wanting to register an account through the HC Omni wallet platform can do so by following these steps:
Step 1: Proceed to the HC Onmi hosted section of our website: https://hcomni-wallet.h.cash/

Step 1
Step 2: Once on the homepage, generate your own Onmi wallet by first clicking the 'create wallet' button, and then by filling in the required boxes.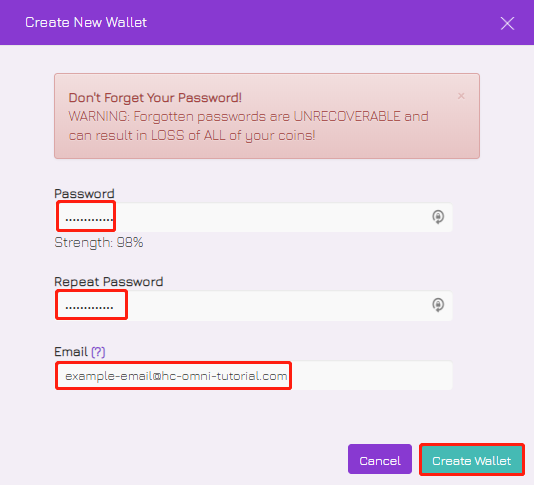 Step 2
Step 3: From here, you'll receive an email containing your newly created wallet ID and unique login address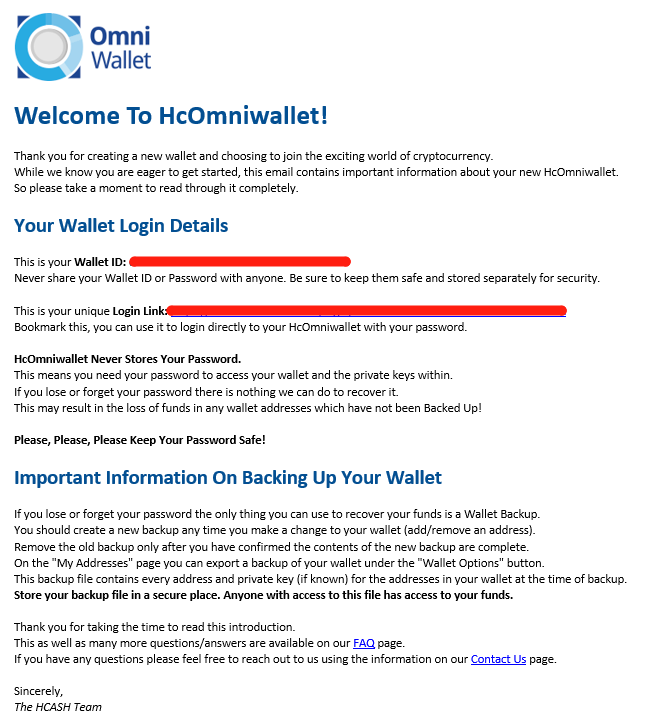 Step 3
Step 4: From here, we suggest that you backup your wallet before proceeding further to ensure wallet integrity

Step 4.1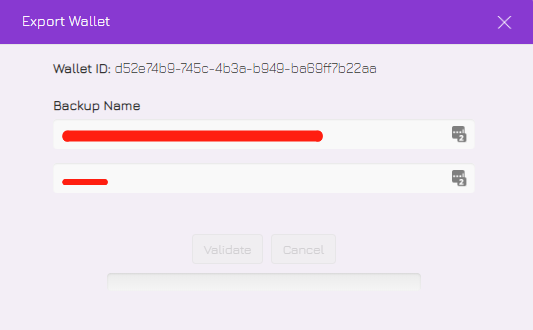 Step 4.2

Step 4.3

Step 4.4

Step 4.5
Note: Keep your downloaded JSON file backed up, hidden and secure.
Step 5: From here you can experiment with our Omni protocol and even try to create your own token on the HC network!

Step 5.1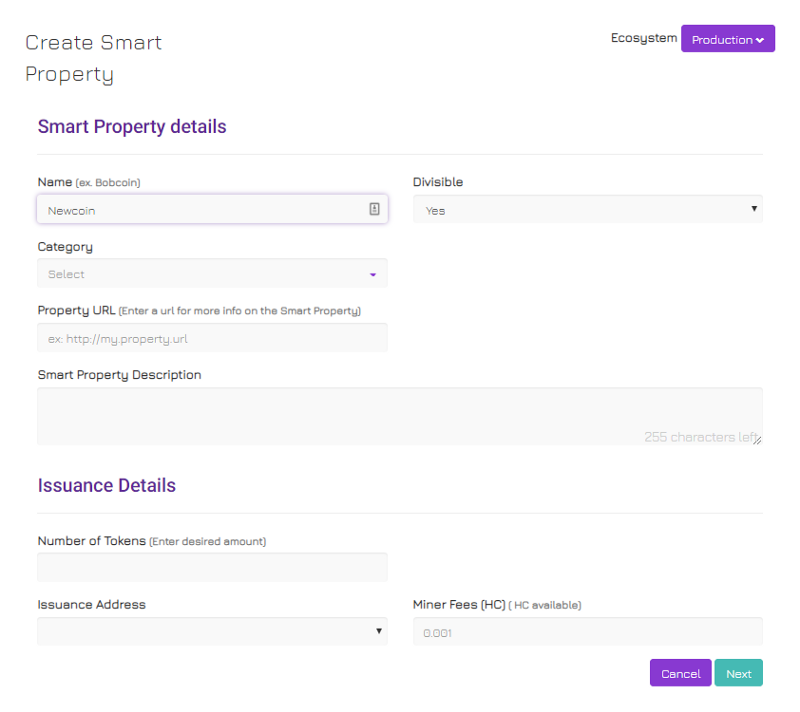 Step 5.2
Please note: Other information can be found here regarding how to navigate around the HC Omni platform. Even though this information is based on the testnet variant of the platform, much of the information remains relevant.
---
For those wanting a more in-depth review as to what the Omni protocol is, this article, and this article will provide you with relevant information.
The Omni Protocol (formerly Mastercoin) is a protocol layer on top of which new projects can be built, with new rules and specifications. It serves as a platform for users to build their own currency, using simple tools, without having to develop new software. This was originally added on top of Bitcoin in order to fix issues relating to stability and security.
By adding this layer on top of its Blockchain, HC provides its users with highly competitive low confirmation times, miniscule transaction fees, high TPS capabilities, low barriers to entry, a post quantum secure network and a slew of other benefits.
These benefits include a decentralised exchange, browser-based wallet encryption, accountability, multi-party security, and reporting functions.
Its benefits as compared to the popular ERC-20 standard extend to the act of issuing tokens itself. Whilst with the original ERC-20 standard, token issuers need to have the ability to edit and write code, the HyperCash Omni Layer allows token issuance in just a few clicks.
We're excited to add this feature into our ecosystem, which will allow our users to build new projects on top of our already fast, secure, private, and quantum resistant chain.
Stay tuned for future Omni related announcements regarding supported tokens (hint: coming very soon)
---
Key facts relating to HC's implementation of the OMNI Protocol: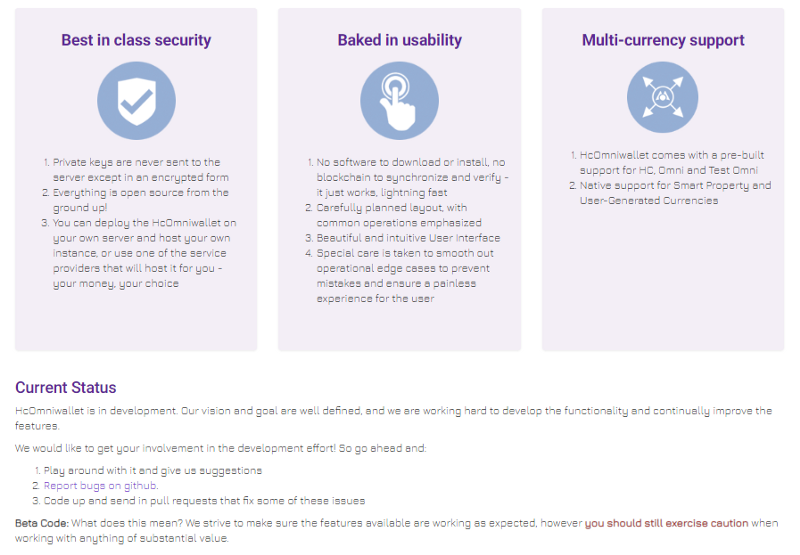 Additionally, an FAQ section regarding the protocol can be found here.